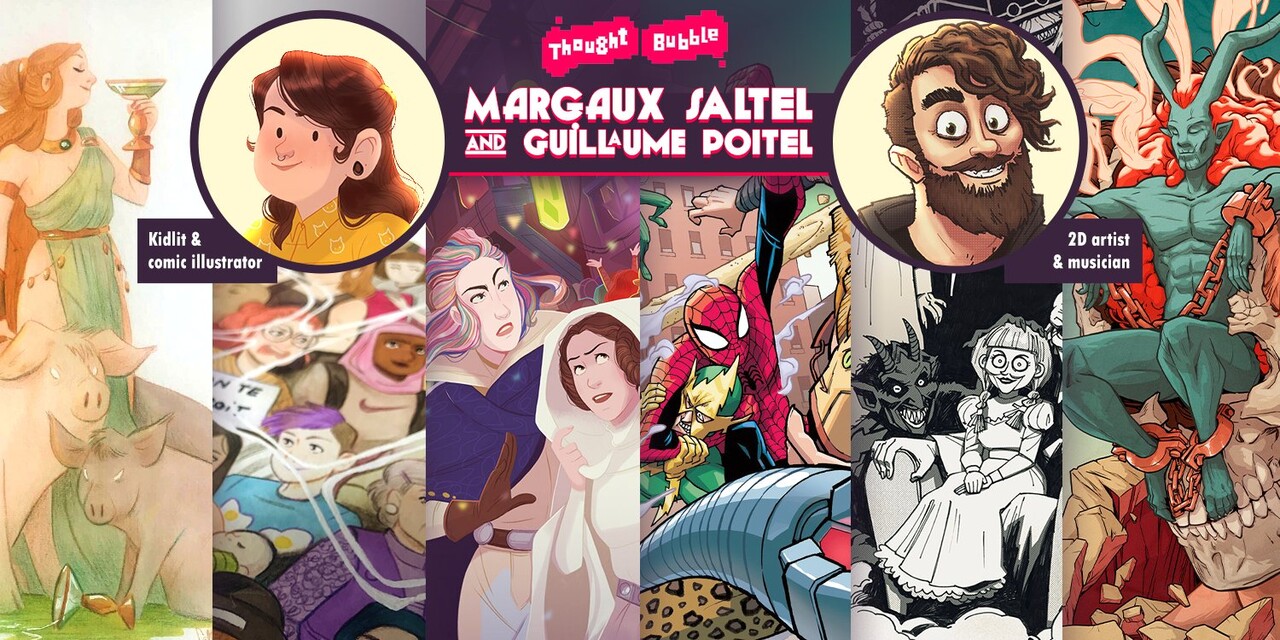 This weekend, Gom and I will be at the Thought Bubble digital edition!
You can already find us in the ComiXology Original Hall with amazing artists like Abigail Jill Harding! 
We'll draw live on Twitch and have fun!

On Sunday at 12:30 (GMT), you can listen "COMIXOLOGY ORIGINALS PRESENTS CONVERSATIONS with MARGAUX SALTEL & ABZ J HARDING" !
An interview I did on Zoom with the amazing Kiersten and Abigail! :) 
https://www.thoughtbubblefestival.com/programme
See you there! Don't forget to follow us on Twitch!